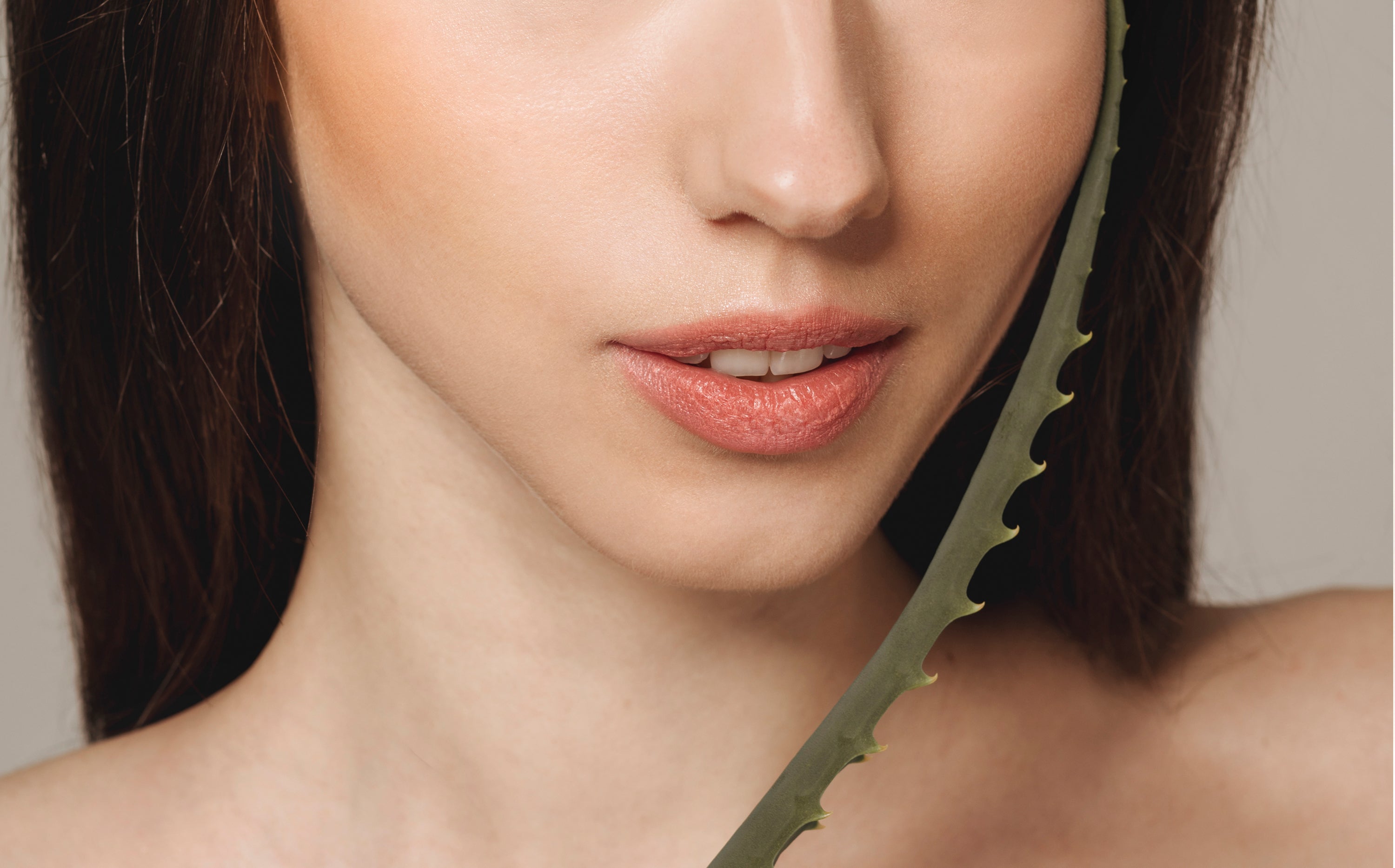 ALOE VERA
It is said that Cleopatra and Nefertiti used aloe vera in their beauty regimen.  They believed that bathing in 'the plant of immortality' would enhance and prolong their beauty, and they weren't wrong. Aloe Vera's gel-like component is perfect for treating sunburns, minor cuts, and irritation of the skin (among others), and it's also beneficial for hair as well. Its use was first recorded to be in the year 2200 BC but now it's widely known and used in many organic skincare and cosmetic products. 
Aloe Vera gas hydrating, cooling, and soothing, and a great non-oily option for those who suffer from more acne-prone skin. It will help to maintain an optimal condition for the skin of the face and the scalp, keeping it clean, revitalized, and moisturized.  It is regularly replaced with water due to its high hydrating power and its range of vitamins, enzymes, acids, and triglycerides, which contribute to the following benefits: 
It protects the skin from free radicals due to its antioxidant content that contributes to the premature ageing of the skin.
It can relieve the pain and itching and fight bacteria.
If applied to swollen skin and muscles, for example, after sports, it can help to reduce swelling. The same applies to the face if we ever feel it bloated.
It can ease the damages of the sun on the skin by relieving the burning sensation and cooling the skin.
It creates a protective barrier on the skin that helps to keep the moisture locked in.
It might help with inflammatory acne and eczema. 
Aloe Vera has been qualified as a very skin-friendly ingredient that can be used for all skin types even sensitive skin. We use a lot of Aloe Vera juice in our skincare products.